When you plan to invest in patio furniture you want to find some that speaks to you and that will last for awhile. Although teak patio furniture may be expensive its innate weather resistant qualities ensure that it will grace your deck or patio for at least twenty five years.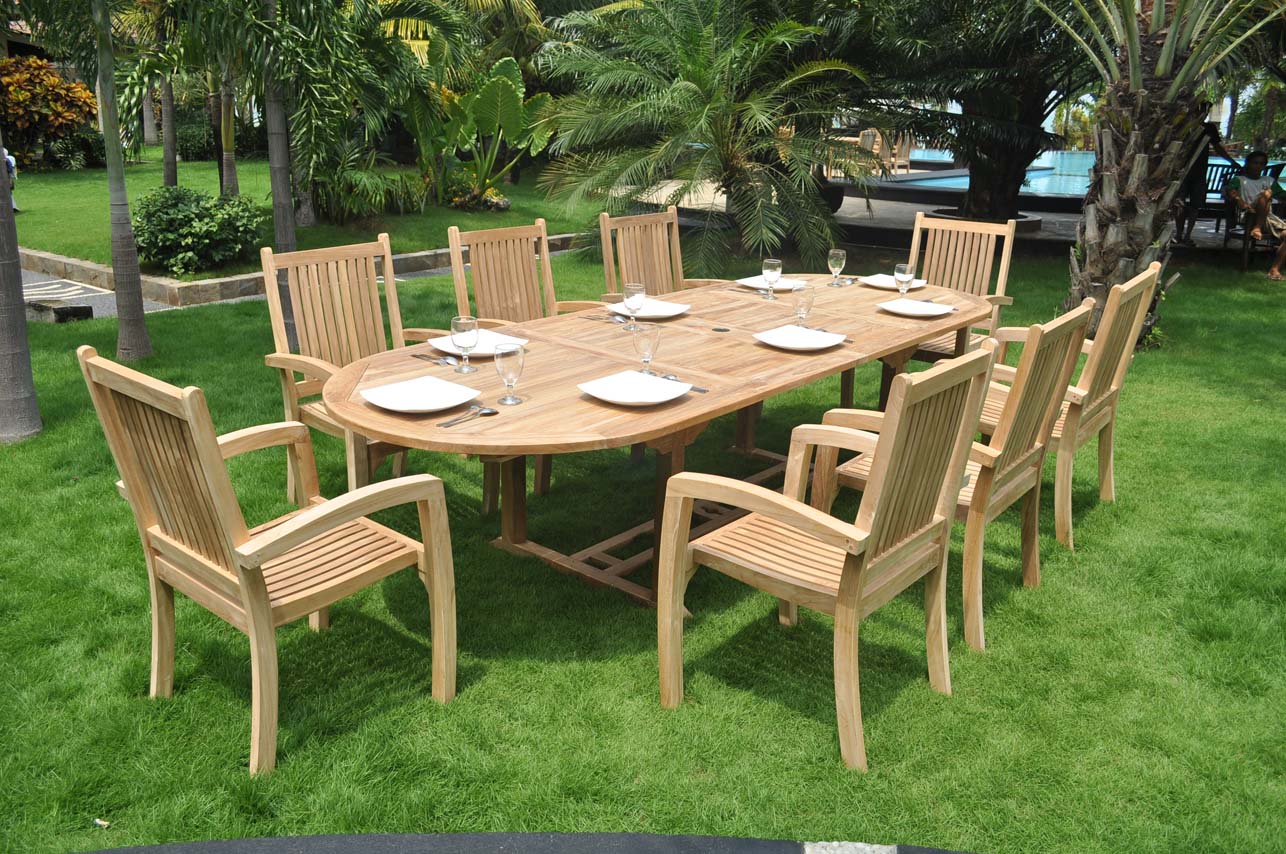 Grown in the forests of Indonesia, only so many teak trees are allowed to be felled each year resulting in a limited amount of teak patio furniture that can be produced. This plus the natural weather resistance of teak make it a highly sought after wood for outdoor furniture.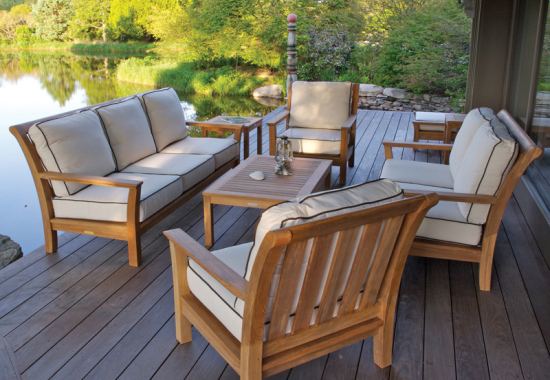 Teak patio furniture comes in many styles and shapes so it is easy to find some that will fit perfectly on your patio no matter what the size. In fact it is important to choose furniture with some visual weight if that's all you're putting on your patio. You may want to start with a table and chair set to be ready for an impromptu party and have a place to enjoy your morning coffee in solitude. Round or square, glass or marble topped, extendable or foldable, tables made of teak come in a variety of styles and sizes. Accompanied by teak chairs with or without arms and sometimes even benches these sets will grace your patio with enduring luxury.
If you already have a patio table, try some steamers or chaises by the pool. Top them with Sunbrella cushions and you'll really be sitting in the lap of luxury. And if you really want to bring indoor comfort outdoors, try deep seating teak furniture. These chairs, sofas and settees feature wide 25" seats topped with plush 6" thick Sunbrella cushions. Sinking into one of these after a long days work will feel like heaven. Want something more modern than traditional? Try teak chairs dressed with durable Textilene fabric. Since they are adjustable they can be both dining and lounge chairs.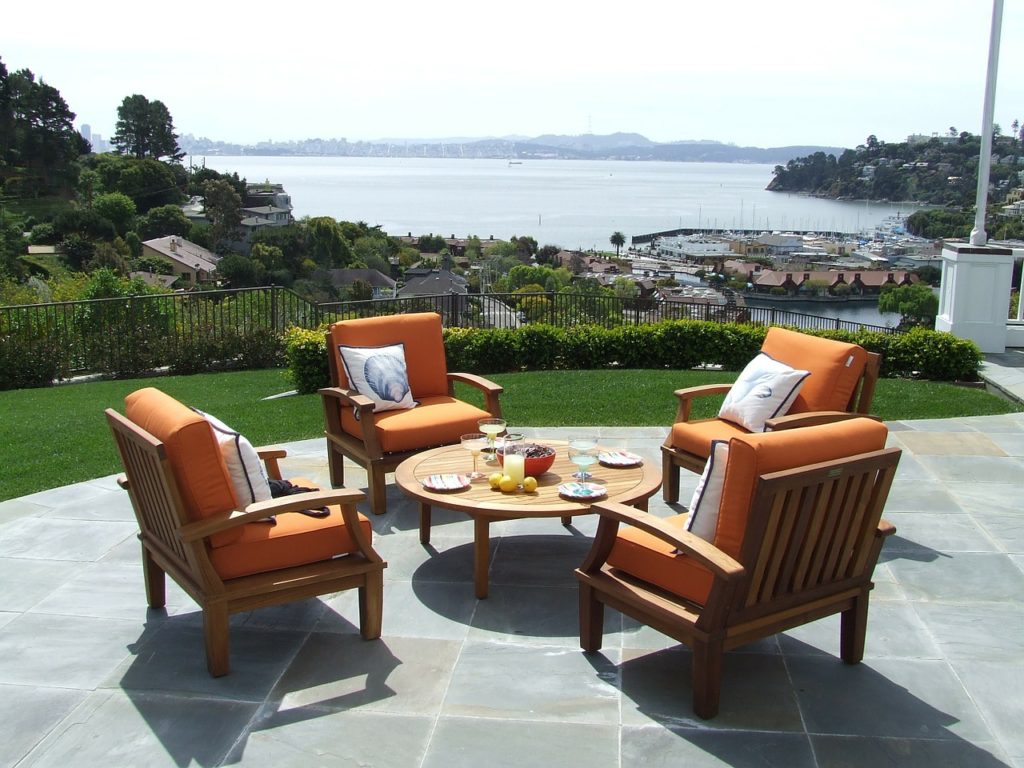 Whether you want a simple garden bench to sit on and admire your handiwork or a complete patio set with market umbrella, you'll never go wrong by investing in teak patio furniture. Sure it's more expensive, but it will last a lifetime with very little maintenance. Just treat it annually with a teak protector to retain its original honey brown hue or simply let it weather to a handsome silver gray. And even then if you change your mind about the gray you can scrub it off with a teak cleaner and have golden brown furniture once again.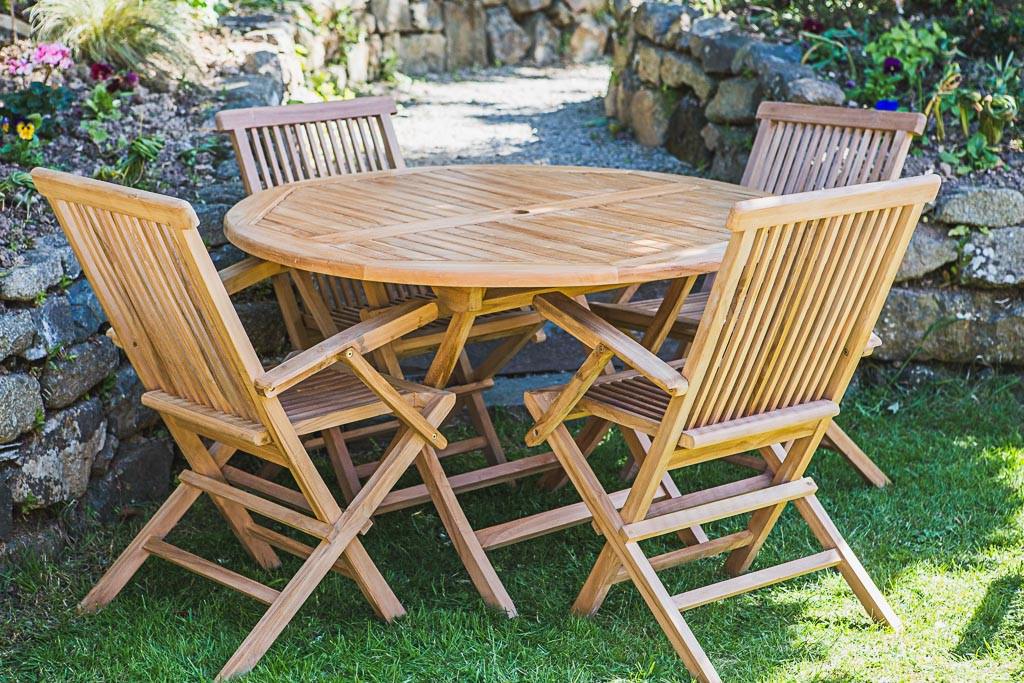 Once you have chosen your teak patio furniture and placed it on your patio or in your yard the real joy comes from using it. Have a backyard barbeque or cocktails with friends. Maybe relaxing in solitude is more your style. However you choose to use it your backyard retreat will be graced with the beauty and enduring luxury of your teak furniture. Rock, swing, glide or lounge away the lazy days of summer on your teak patio furniture and the season will seem endless.